How to Replace Your Nissan's Oxygen Sensor in 5 Easy Steps
Oxygen sensors go bad from exposure to high temperatures and byproducts of combustion. When they fail, a number of things can go wrong. The engine will start running poorly and exhibit some other symptoms. Most common are a rough idle, decreased fuel economy, and difficult engine starts.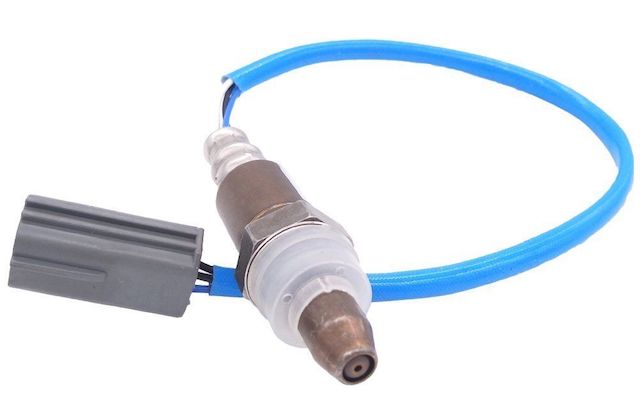 Is one of your Nissan's oxygen sensors failing? You will want to replace it right away to restore your engine's performance and to prevent any further problems in the future.
The diagnostic process to determine which oxygen sensor needs replacing is a bit complex. Actually replacing the sensor is easy and will take only a few minutes.
What to Do Before Starting the Project
To get ready for the project:
1. Order an OEM Replacement Oxygen Sensor
Image Credit: jwrautomotivediagnostics
The first thing you need to do is to order an OEM replacement oxygen sensor. You could buy an aftermarket oxygen sensor. But, we recommend getting an OEM one for 5 reasons, which are listed here. OEM oxygen sensors are available at NissanPartsPlus.com at discounted prices. Here are some of our top part numbers:
22693-7S000: 2004-2007 Armada, Frontier, Pathfinder, Pathfinder Armada, Titan, and Xterra models
226A0-4S113: 1999-2004 Frontier and Xterra models
226A1-4S103: 1999-2004 Frontier and Xterra models
22690-9S200: 2003-2004 Frontier and Xterra models
22691-9S200: 2003-2004 Frontier and Xterra models
22693-1KT0A: 2012-2017 Frontier, Pathfinder, Versa, and Versa Note models
22693-1NA0A: 2008-2013 350Z, 370Z, Altima, and Rogue models
22693-8U300: 2002-2006 Altima and Sentra models
226A1-AR210: 2004-2009 Altima, Maxima, Murano, Quest, and Sentra models
If your Nissan isn't shown on the above list, you can perform a search here to find the right part number for your vehicle.
2. Get All the Necessary Tools
You want to have these tools on hand during the project:
Flat blade screwdriver.
Ratchet wrench.
7/8" O2 socket (an O2 socket has a slot to accommodate the wiring on the sensor).
7/8" socket (if you don't have an O2 socket).
Wire cutters (if you don't have an O2 socket).
A piece of pipe or a breaker bar (if you need leverage).
The Replacement Process
Before we start, we want to mention that this process is based on the Nissan Altima, but the process is similar across all Nissan models.
Open the hood and locate the oxygen sensor.
Disconnect the harness attached to the oxygen sensor.
Grab your O2 socket and remove the sensor. (If you don't have and O2 socket, clip the wires and use the regular 7/8" socket to remove the sensor.)
Screw in your new oxygen sensor and tighten it with the ratchet.
Reconnect the harness.
And you're all set! If you have any questions about the replacement process or if you need assistance finding the right replacement oxygen sensor for your Nissan, we're here for you.