No.
Part # / Description
/ Price
Price
Discontinued
Hold Down
Hold down. All. Conventional type. 2.5L, without japan built, korea built. 5.0L diesel. 1.6L.
Hold Down Bolt
Hold Down Front Bolt
Front. 2.5L, rear, without us built. 2.5L, rear, with korea built.
Rod Clip
Hold Down Clip
2020-23. 12 volt, 2011-12. Conventional.
Battery Tray
Liner
From 03/2017. 3.5L. Coupe,. To 03/2017. Battery tray.
Discontinued
Cover
Positive Cable Cover
Positive terminal. Without cvt trans.
Positive Term
Positive Cable Connector
Positive. 5.0L diesel. Coupe,. 2020-23. 2.0L hybrid, conventional. 2018-19. From 10/2010. With cvt trans. 2.5L. Convertible,.
Discontinued
Discontinued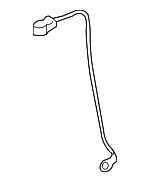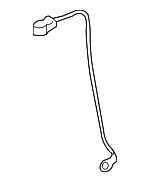 2 This part contains hazardous materials. Extra shipping costs apply.
Related Parts
Part # / Description
/ Price
Price
Discontinued